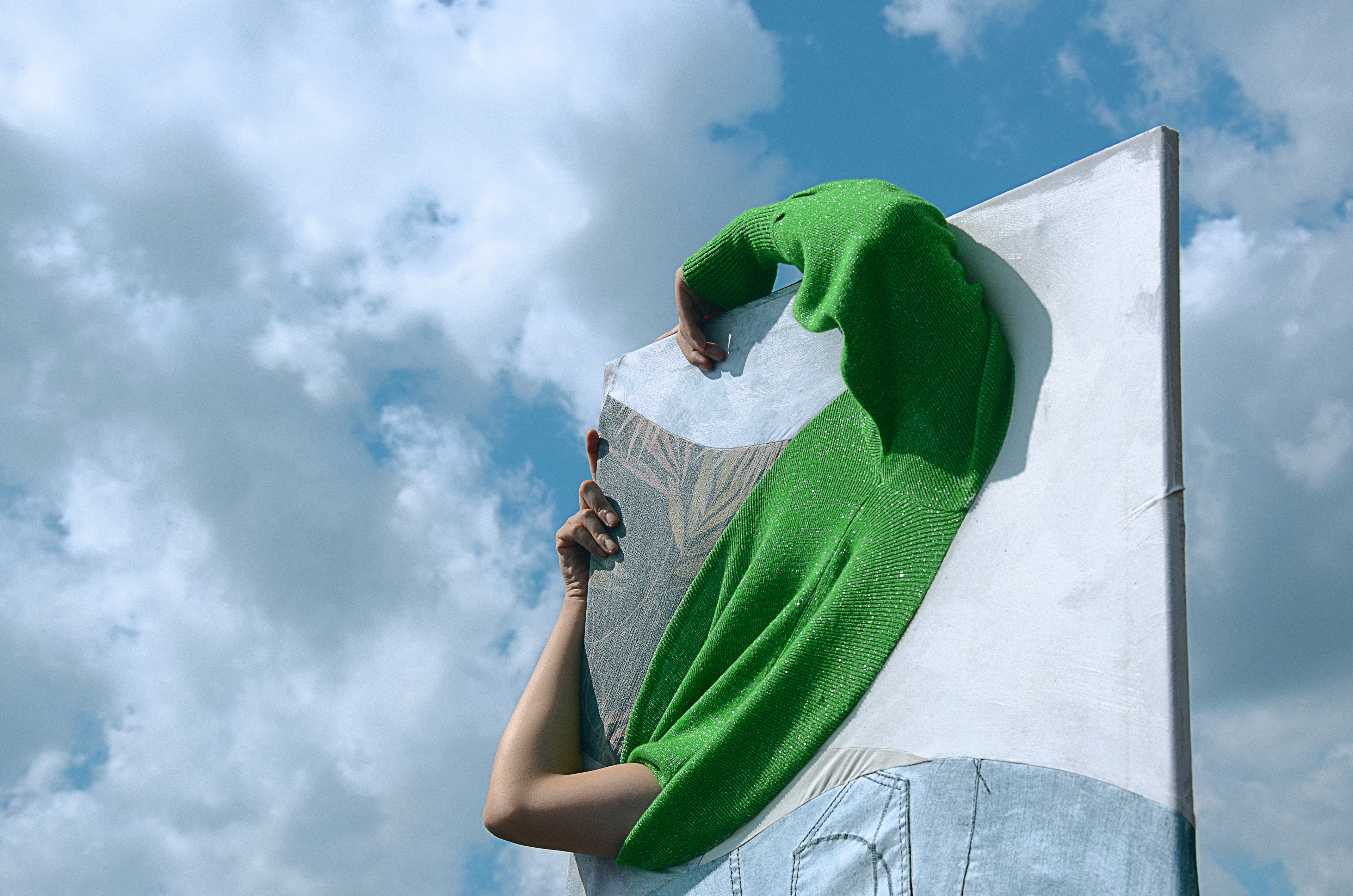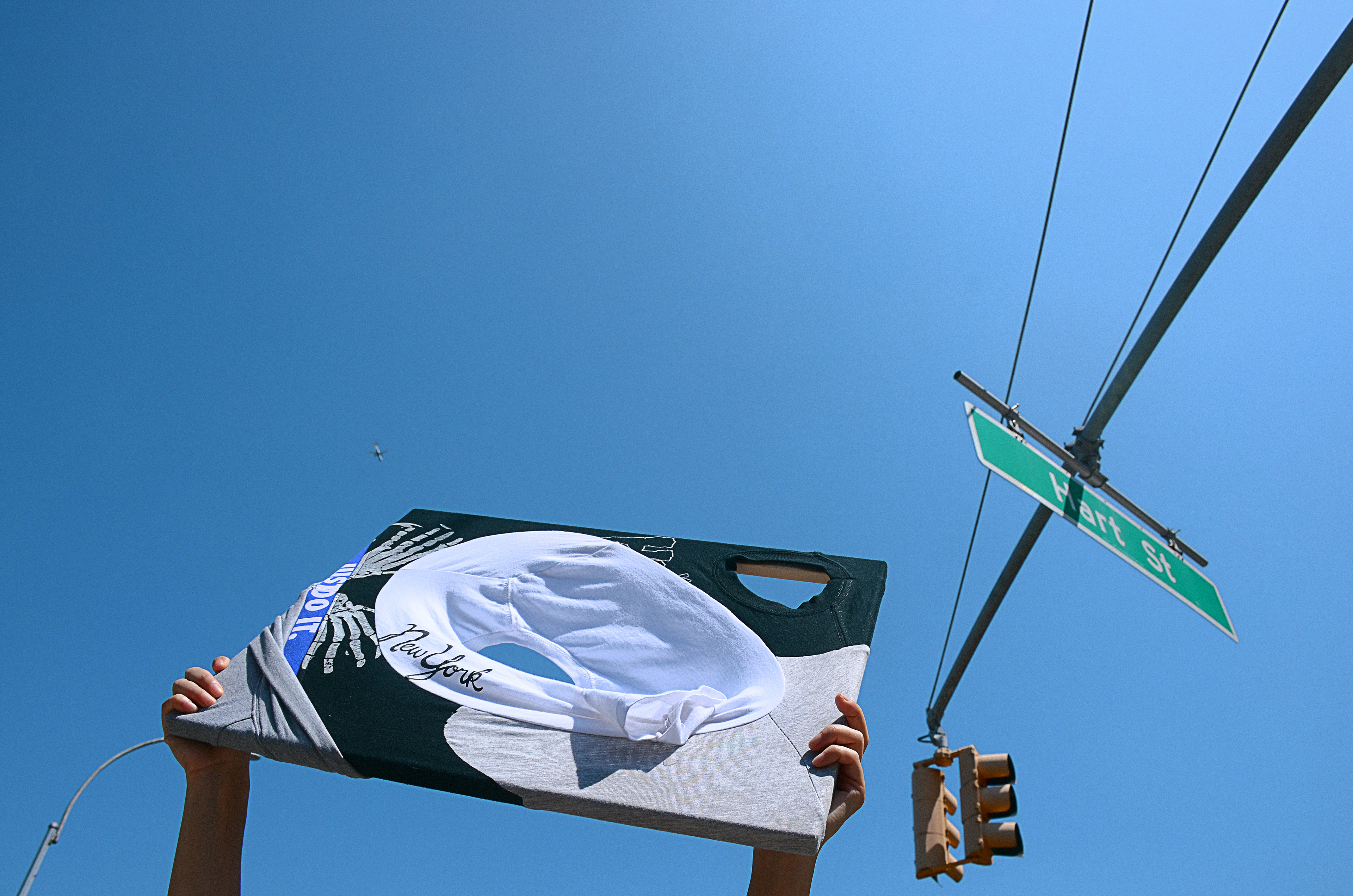 Untitled
, Found garments, fabric, found footwears, wood structure, 2019
Artist Statement:
Zhou Shihui is a visual/textile artist, she focuses on the relationships among humans, body and garments in her work. Leveraging her own cross-cultural experience from the point-of-view of a spectator, her work thematically draws upon social structure, cultural belonging, and intimacy in relationships. Zhou works usually land in between installation, fiber/textile art, print media, performance and garment design/making. She usually invites performing artists to collaborate while welcoming viewers to directly interact. 

As the meaning of her name in Chinese, Shihui Zhou is not only an artist but also a poet whispering abundant emotions, desires, confusions and even stories. Using collected and donated clothing/textiles within her artworks, much of the sentimentality and energy reflect people's memories and the past. Through sewing, quilting, tying, layering and painting, all the elements joined as a whole and then speaks to the identities, memories in a much more present tense. Monumental and sacred as it appears but it also whispering those small roles of characters' stories from inside to out so lightly and lively. In this way, Zhou shows her installations as a genuine form of poetry or storytelling with the most familiar material from life.
In this new body of work, Shihui Zhou collects and captures the sense and status of people's everyday life; connections made between multitudes of people and activities illustrated through the garments we wear and the forms we occupy throughout our journey and self-discovery. The stretched textiles, clothes and the absence of human forms instantly create discussions or even conflicts between the unborn and the born, private and public, interior and exterior, the past and memories, relationships and individuals. The whole collection becomes a complex, monumental sphere, both familiar and mysterious, yet intriguing and touching.

Artist Bio:
Artist Shihui Zhou was born and raised in China, where she attended Tsinghua University in Beijing for her bachelor's degree in Design. Traveling to the United States for graduate study, Zhou worked closely under American visual artist Nick Cave at The School of the Art Institute of Chicago. She moved to New York for the artist residency in Textile Arts Center shortly after her graduation in 2018. Zhou is now living in Brooklyn, NY, USA. She has a series of shows scheduled for 2019 both in the States and overseas, and just finished ChaShaMa's Artist residency in upstate New York.