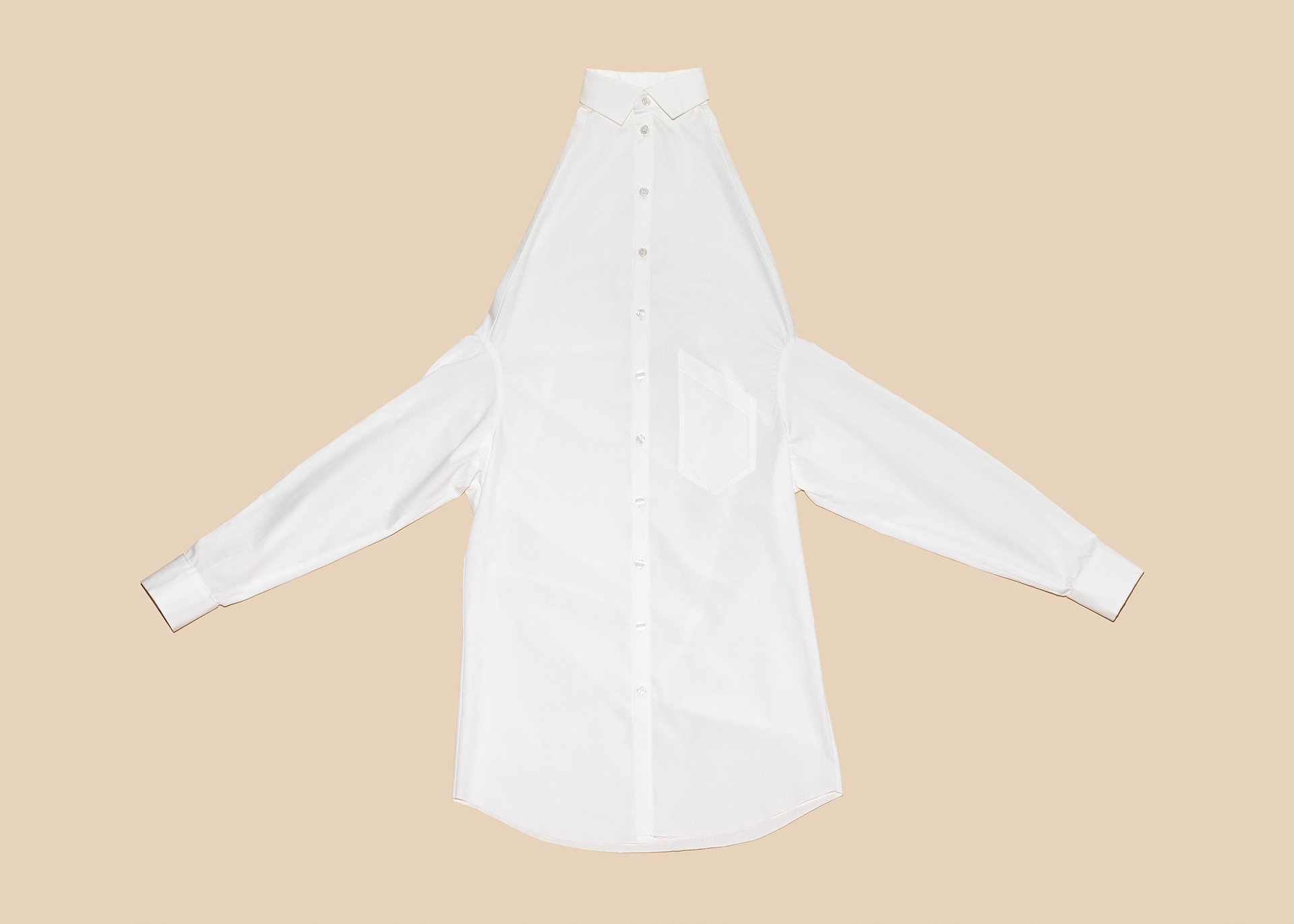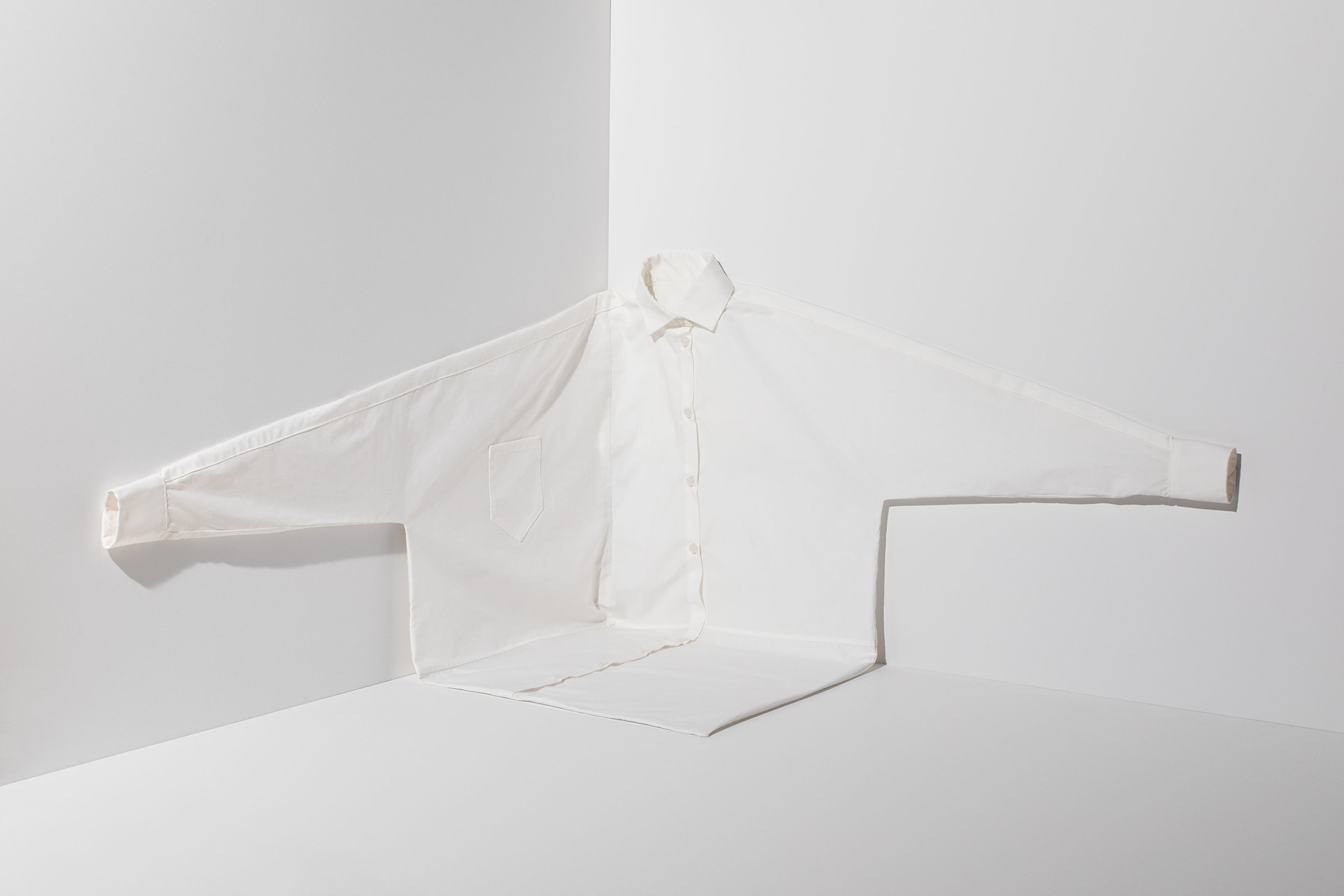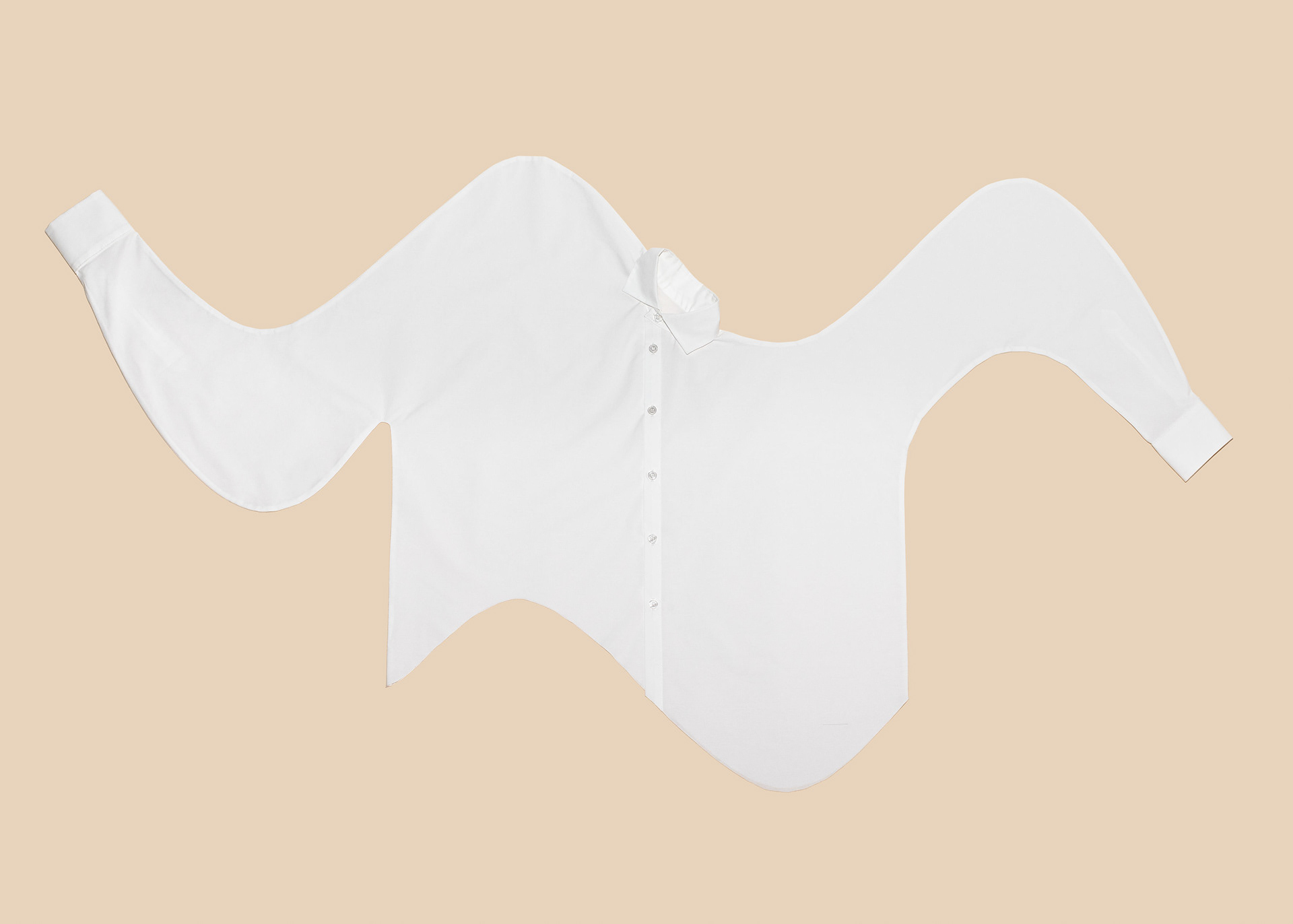 Tallboy
, Cotton shirting, 2019
Little Jack Horner Sat in the Corner
, Cotton shirting, 2019
His Curves
, Cotton shirting, 2019
Artist Statement:
I never fit in with the boys. I loved them, though. 
I wanted to look like one of the boys so badly. Their wardrobe was my access point. I dissected what boys wore, following their rules closely. Only in adulthood did I feel comfortable deviating.
The uniformity of men's dress is the focus of my art practice. The social standards of menswear have always felt repressive to me, so I look for humorous ways to amplify their absurdity. I examine the strict guidelines of men's clothing and reinterpret them with wacky silhouettes. 
Flat Boys focuses on a classic men's tailored shirt. The engineering of the shirt's classic detailing remain intact in each flat boy, but the silhouettes warp into humorous configurations. As I make the flat boys, I hope viewers feel how nonsensical it is to have a de facto uniform for men. If that uniform changes, would our perception of men's place in society loosen up, too?

Artist Bio:
Noah is an artist using patternmaking and garment construction to reinterpret men's clothing. He feels the limiting designs of menswear are senseless, and he distorts their silhouettes to spark curiosity. Noah has a BFA in Apparel Design from Rhode Island School of Design, and he has completed residencies at Vermont Studio Center, Kimmel Harding Nelson Center for the Arts, and Textile Arts Center.