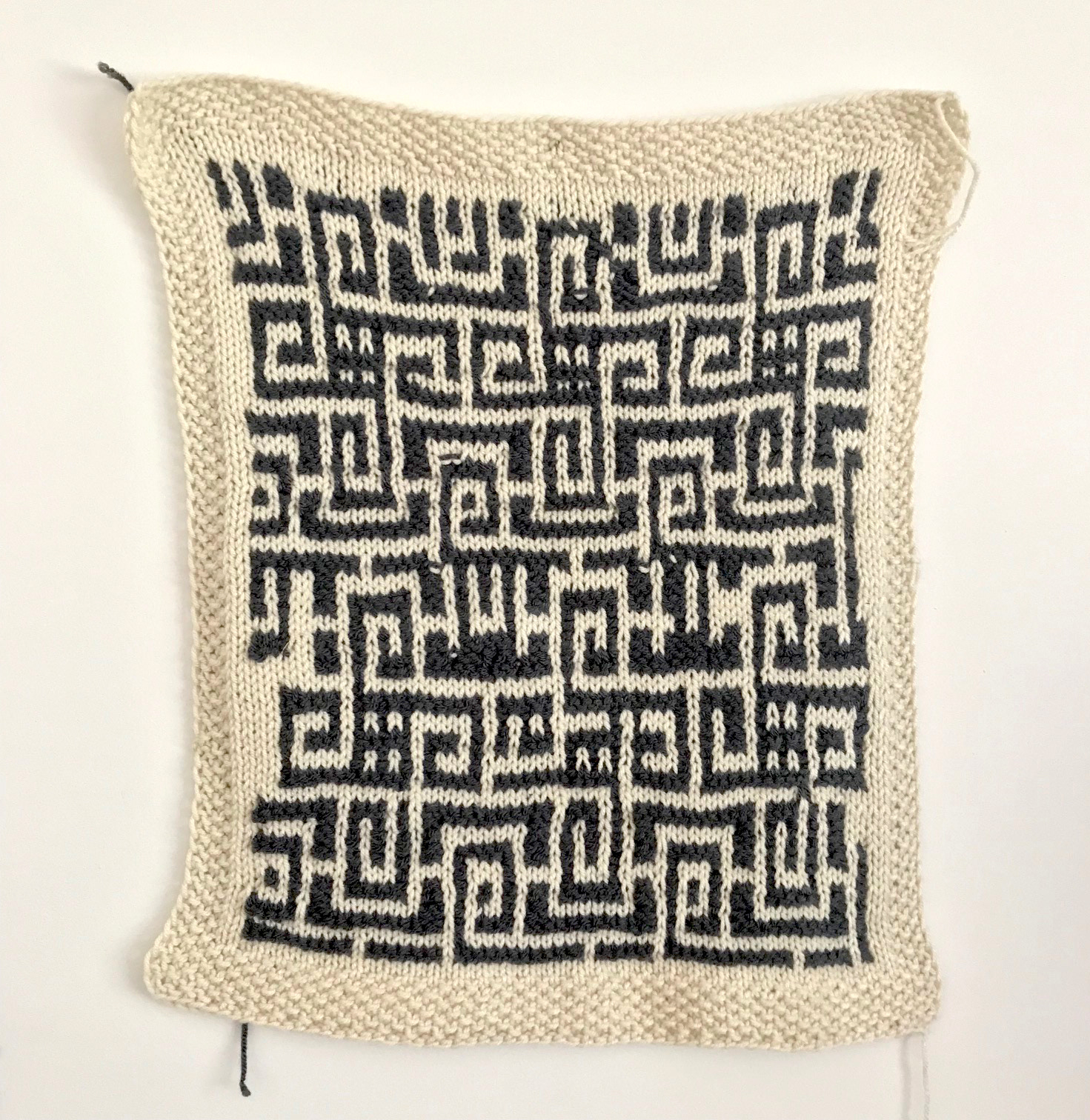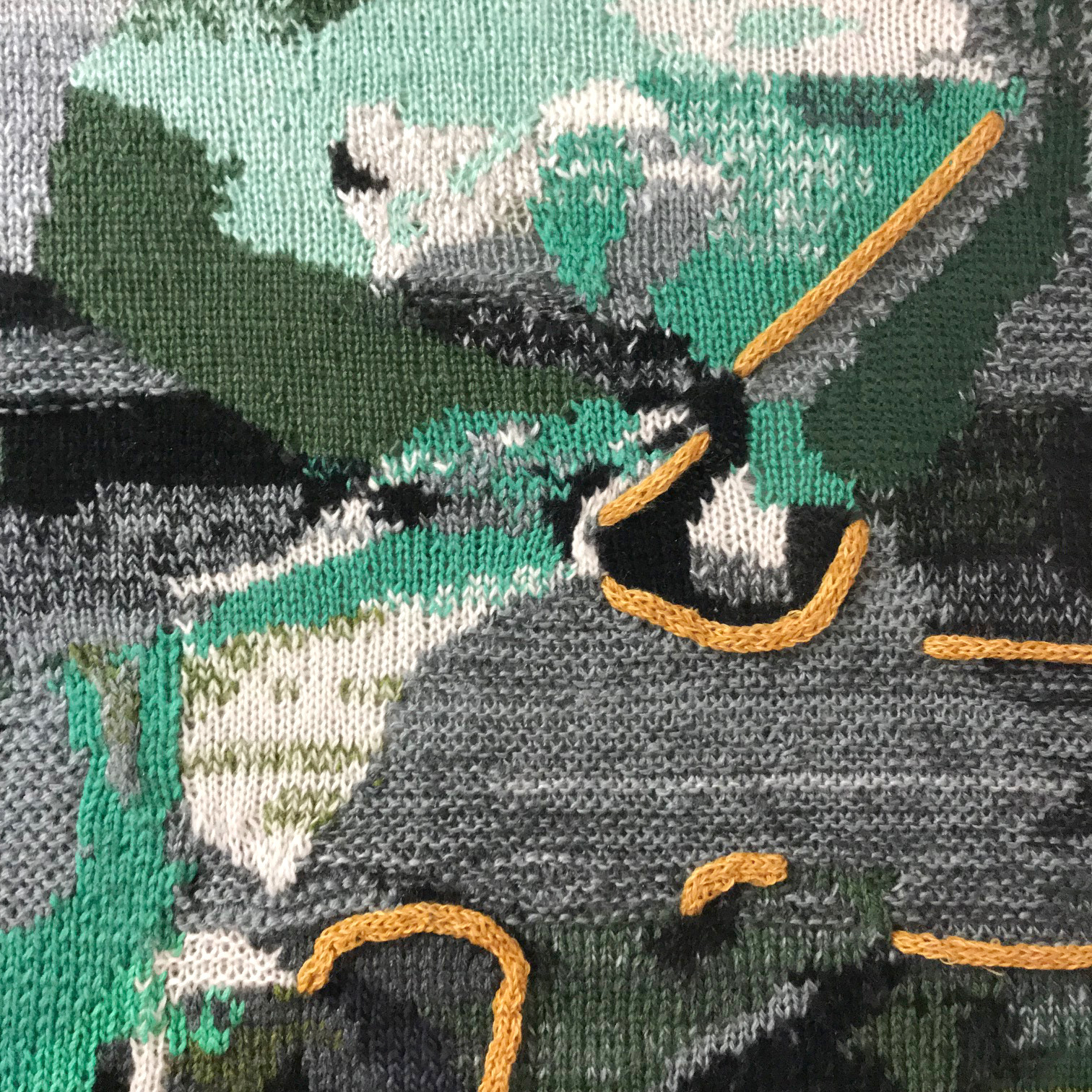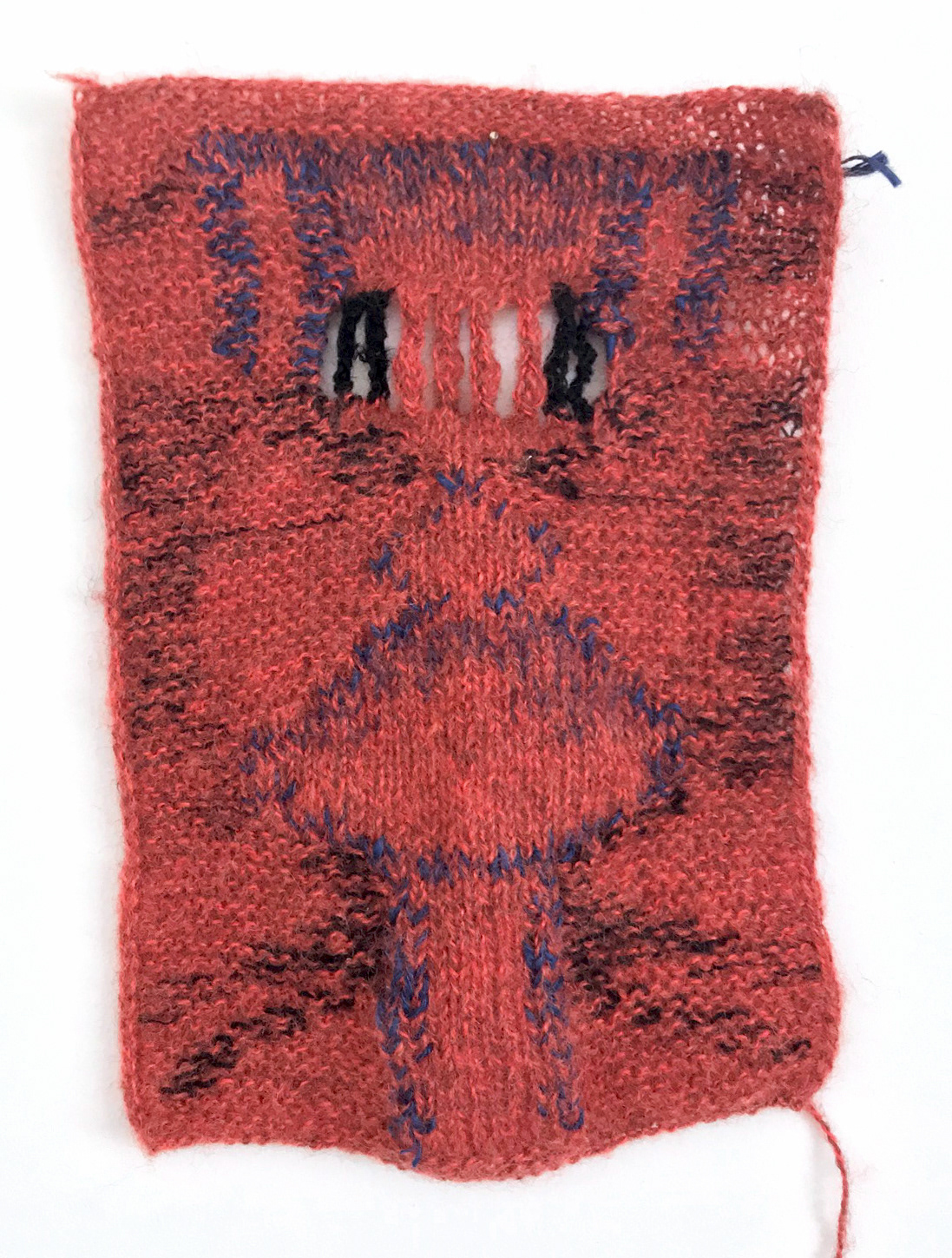 Artist Statement:
The interdisciplinary projects of Familien Iglesias communicate a dialogic call and response between the family members, a back and forth visual conversation. In recent projects, works on paper and knit surfaces are inspired by the patterns and gestures they find in each other's objects. For their culminating project, MotherLove at the Textile Arts Center, Familien Iglesias creates an installation of hand-knit works inspired by familial traditions---Bodhild's mother's rag rugs (matte) and the drawings and weavings of Anni Albers—who many consider the mother of modern textiles.
MotherLove
embodies the process of translating patterns and gestures across mediums and forms and considers modes of inheritance. Displayed on an architectural frame that can be viewed from various angles, the artists privilege a multiplicity of visual perspectives, and highlight the process through which the works are made.
Artist Bio:
FAMILIEN IGLESIAS is an extended collective of the artist-sister team Las Hermanas Iglesias when collaborating with their mother, Bodhild.  
Bodhild Brendryen Iglesias was born in Norway, and moved to NYC when she was 20 years old. Shortly thereafter, she fell in love with Bienvenido, a political scientist from the Dominican Republic, whom she married and raised 4 daughters with in Queens, NYC. Bodhild worked as a NYC Public School teacher for 12 years, has been skiing since she was 2, knitting since she was 9, and has collaborated with her youngest daughters off and on for the past 10 years. Lisa received her MFA from the University of Florida where she is now an Assistant Professor. Janelle earned her degree in Sculpture from VCU in and recently joined the Studio faculty at as an Assistant Professor of Studio Art at the University of California San Diego.
The collective's individual & collaborative work has been exhibited widely and supported by the Queens Council for the Arts, the National Association of Latino Arts and Cultures and NYFA, among others. As a team they've been artists in residence in such programs as the Cité Internationale des Arts through LMCC's Paris residency program, Fanoon: Center for Print Research at VCU Qatar in Doha, and Stoneleaf Retreat. Familien Iglesias maintain an ad hoc studio in Queens while working on projects in lots of places.