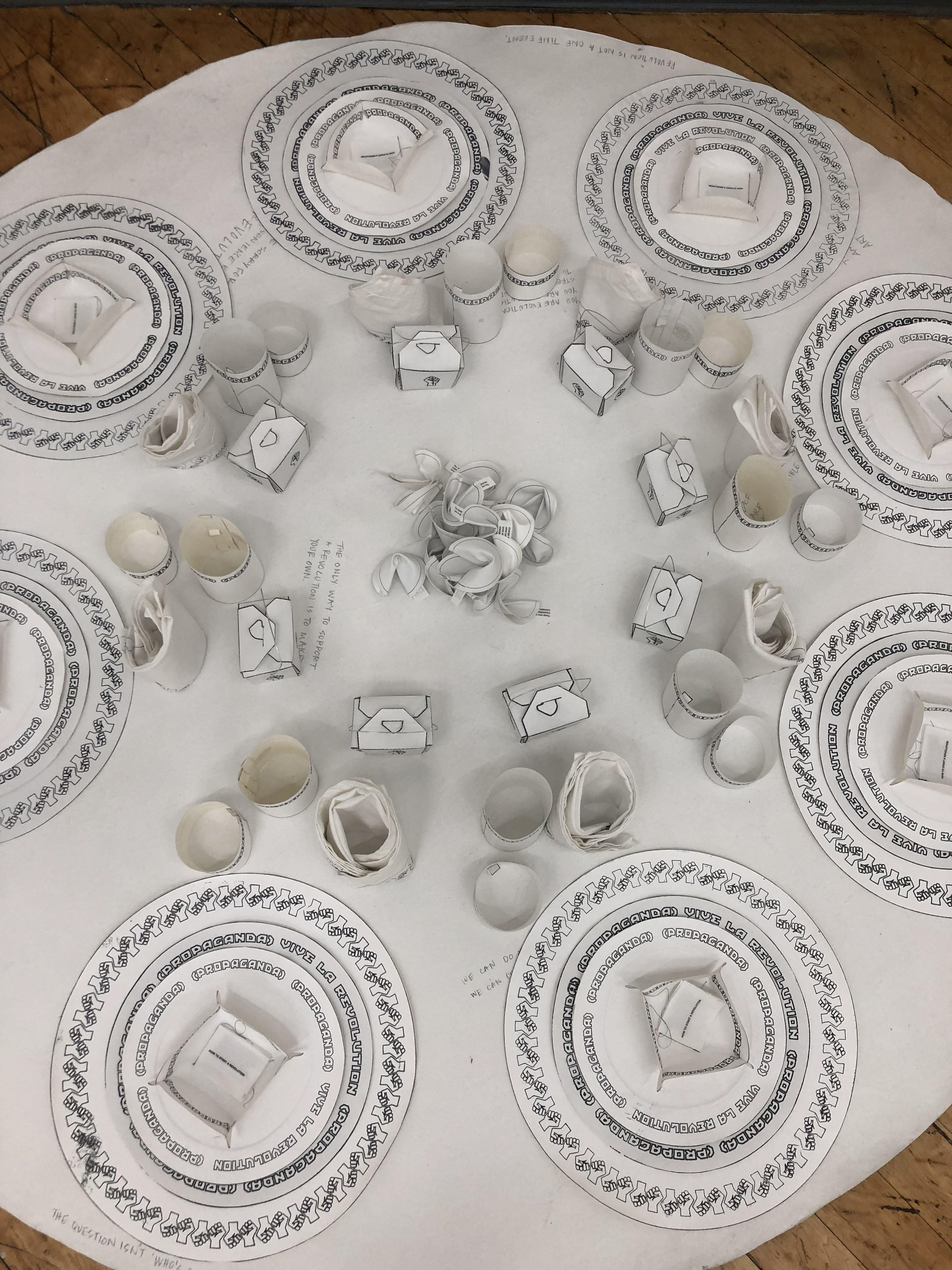 You're Invited... template for a revolutionary dinner party
, Hand formed dinnerware from screen printed canvas, 2019
You're Invited...
template for a revolutionary dinner party
"A revolution is not a dinner party, or writing an essay, or painting a picture, or doing embroidery; it cannot be so refined, so leisurely and gentle, so temperate, kind, courteous, restrained and magnanimous. A revolution is an insurrection, an act of violence by which one class overthrows another."
-Mao Tse-Tung
We disagree. A revolution is a dinner party or rather a dinner party can be a revolution. The only way to start a revolution is through community and community is often built by sharing food.
part art installation
part revolution
part dinner party
part social experiment
it's an idea
it's an ignition point
it's an opportunity to see yourself as a revolutionary
scheduled for its first activation Saturday, September 21st, 6-8 pm