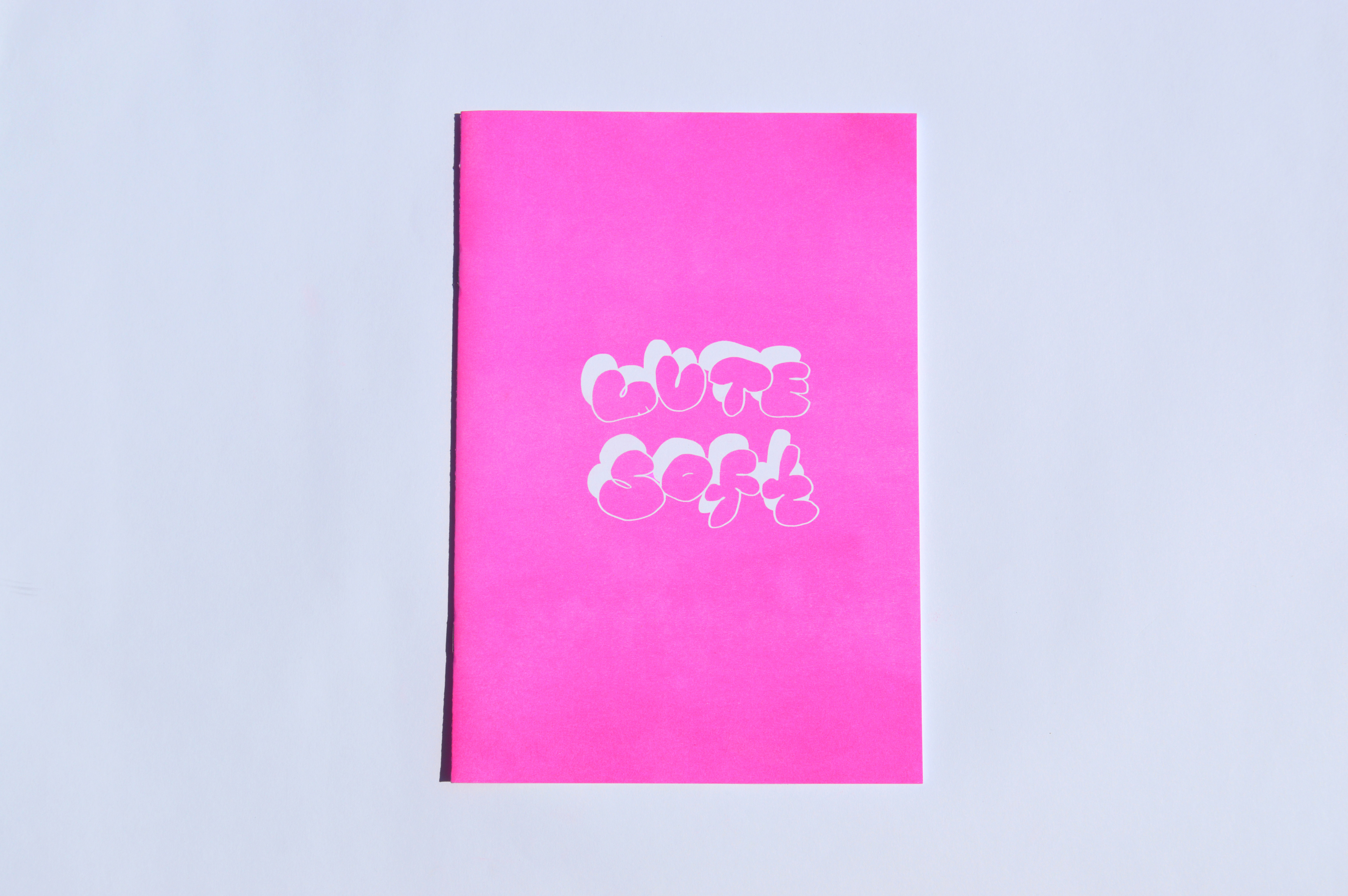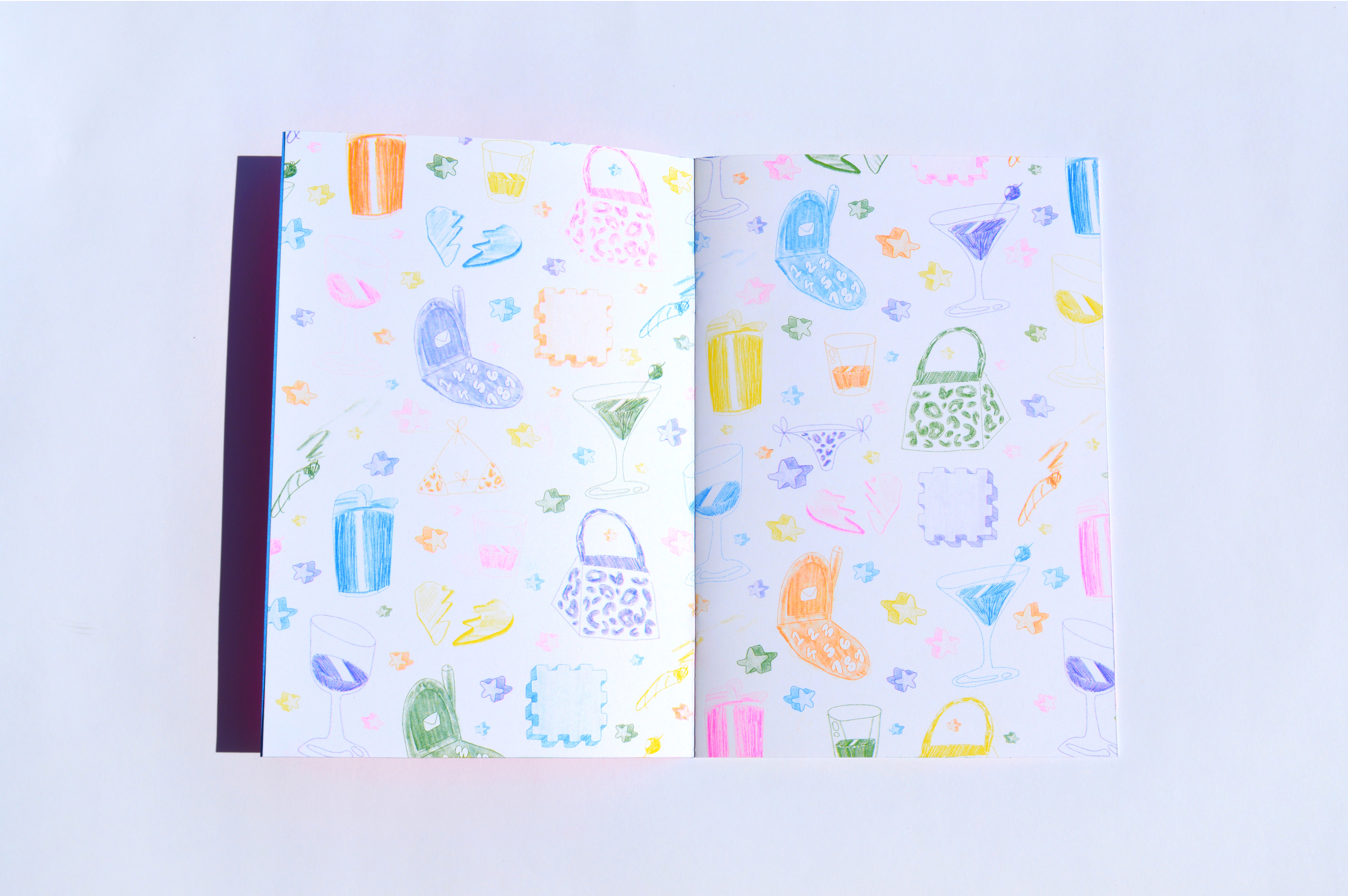 Cute Soft
, Risograph book, Edition of 56, 2019
Artist Statement:
Erin's aesthetic blurs the lines between 2D and 3D. It is visibility recognizable for its tongue-in-cheek use of color and a refined graphic drawing style. Highly influenced by the internet, her work explores escapism and concepts relating to consumption; she strives to make sense of reality while simultaneously generating new realities. Cute Soft in particular serves to translate a digital aesthetic into a physical entity by means of printmaking and textile fabrication. Through the mixing of visual styles, manipulated space, and hallucinogenic color,
Cute Soft
playfully explores the escapist qualities of "cuteness" and its relation to consumption in a post-internet society.
Artist Bio:
Erin Palumbo is a multidisciplinary artist and designer from New York. She earned her Bachelor of Fine Arts in Printmaking from the Rhode Island School of Design in 2018. Currently she is pursuing a Master of Science in Textile Design at Thomas Jefferson University in Philadelphia where she also holds the position of Graduate Assistant for the Surface Imaging Lab. In tandem with TAC AIR Cycle 10, Erin completed a residency at the School of Visual Arts' Risograph Lab where she had the pleasure of bringing
Cute Soft
into fruition.